Year 6 Transition
Welcome to our Year 6 Transition page, where you can access resources and information about the transition from primary to secondary school. We recognise that the move from primary school to secondary school is a big one – often for parents and carers as much as for the students! Our extensive transition programme allows us to make the process a positive and exciting experience for our students. Trinity Academy St Edward's will begin with one Year 7 cohort, so is uniquely placed to ensure a nurturing and supportive transition for every individual that joins us. We will do all we can to allow Year 6 students to gain a real insight into being a Trinity Academy St Edward's student. Our positive links with primary schools in the local area and beyond, will allow us to create a seamless transition for your child ensuring that students entering Year 7 settle in quickly and with ease.
Who's Who?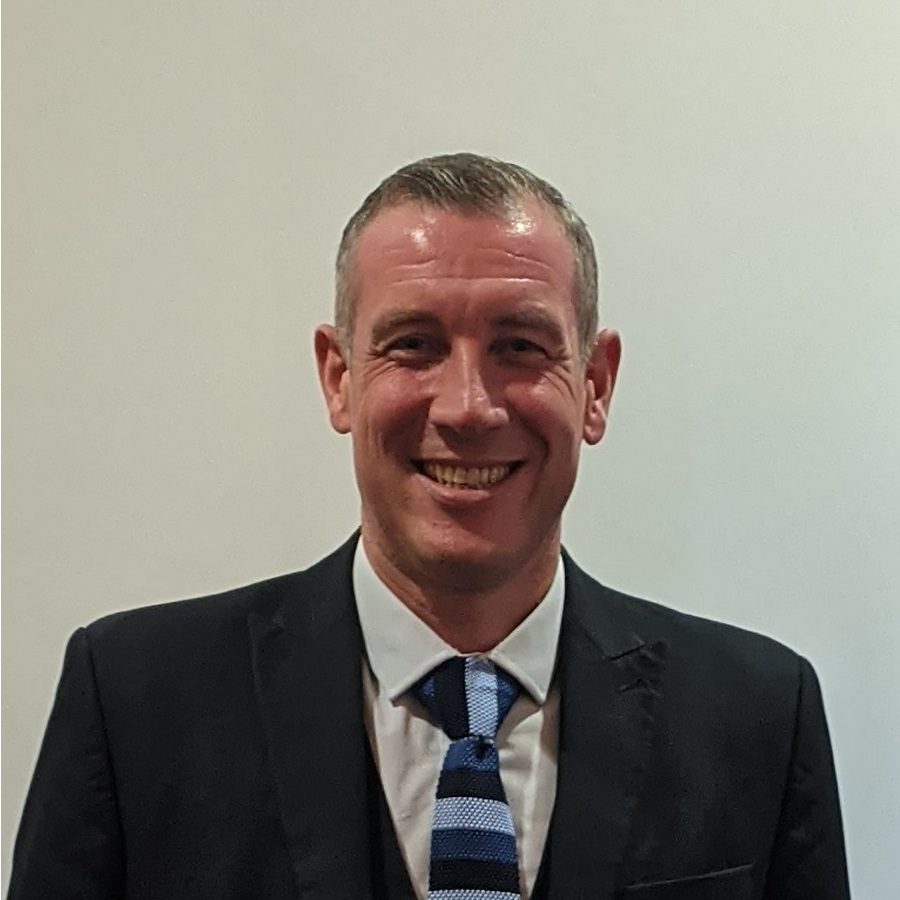 Mark Allen
Principal
A huge welcome to our founding cohort of pupils at Trinity Academy St Edward's.
Read more
This page is dedicated to giving you an insight into all the exciting things we have in store for you in Year 7. I cannot wait to meet you all in person and welcome you on the first day and beyond looking so smart and proud in your uniform, ready to learn. This academy is designed for you, to give you every opportunity to grow as a person, to succeed and to be happy in such an important part of your lives. My promise to you is that every member of staff will push you to be the 'best you can be' and we will support you in your learning and we will be here to help you whenever you need it. In return, I expect you to always be the 'best you can be', to respect every member of our community and love one another as God loves all of us.
At Trinity Academy St Edward's you will achieve academic excellence and have amazing experiences that will last a lifetime. Our founding cohort will always be a 'special' group and I can't wait to see you grow and thrive.
I'm so excited to see you all soon and welcome to our academy.
Keep checking this page for updates and information and please use the contact us email if you have any questions for me or the other teachers. No question is a silly question!
'A new command I give you: love one another. As I have loved you, so you must love one another.' John 13:34
Vicki Gilmore
Assistant Principal
Hello year 6, I am Mrs Gilmore, Assistant Principal for Teaching and Learning at Trinity Academy St Edward's. I am super excited to meet you all in September and welcome you with a big smile on your first day.
Read more
My role at school is to ensure you learn new knowledge and skills, love learning everyday and achieve the best that you can. Team Trinity is about us all working together to achieve this and I am really looking forward to you joining us in your smart Trinity Academy St Edward's uniform, with your positive attitude and playing an important part in our new school. See you in September!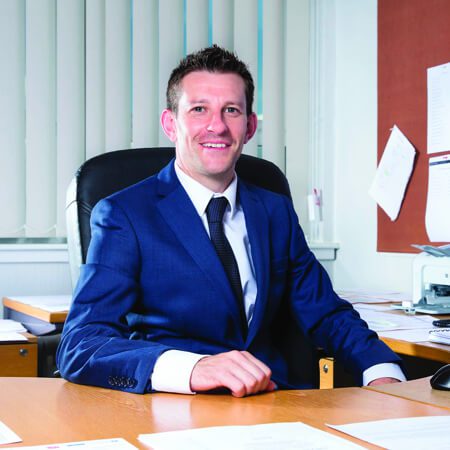 Rob Marsh
Executive Principal
My name is Rob Marsh and I am the Executive Principal for our new school. It's amazing to think we will soon be able to meet you, our first cohort of students who will make history by being the very first young people to start a new chapter for Barnsley.
Read more
This project is special to me because I have been involved since it was just an idea and wrote the application to the government to gain funding to make this happen. I was also invited to 10 Downing Street to meet the Prime Minister and receive the official letter that said we had been successful. This was a great moment but that will be trumped on the day we get to cut the ribbon and open the doors to you all.
Steph Kirk
Curriculum Leader for mathematics
I am extremely excited to be starting my role as Curriculum Leader of mathematics at Trinity Academy St Edward's. I started my career in Barnsley and therefore I'm really looking forward to being back teaching in the area.
Read more
A very warm welcome to all pupils starting Trinity Academy St Edward's in September. I am Miss Kirk, the Curriculum Leader of Mathematics, and I am very much looking forward to meeting each and every one of you on your first day. There is going to be a lot of 'firsts' for all of us and as our first cohort of year 7, I am so excited to go through this journey with you from start to finish. My job is to ensure you receive the very best Mathematics education and I am hoping you will learn to love the subject as much as I do. I will need you to work hard, demonstrate resilience and enthusiasm, and try your very best in every lesson. In return I will do all I can to make your Maths experience the best it can be. I look forward to meeting you in September.
Mr Chris Dyer
Subject Co-ordinator for Arts and Technology
I am Mr Dyer, Subject Co-ordinator for Art, Design & Technology. I am very much looking forward to meeting you and supporting you throughout your time at the academy.
Read more
My job is to ensure that you have the very best educational experiences within the Art & Technology department. To share my subject knowledge and to ensure that you leave our school with a love for all things Visual art & STEM related.
Personally, I can't wait to see you enjoying our new curriculum. I am excited about guiding you through all in the amazing opportunities we have planned, and have yet to plan, as our school grows.
Making an excellent first impression on me is easy. I am looking for creative, imaginative, enthusiastic and hardworking individuals. Students who want to demonstrate their willingness to learn and get involved in all our fantastic activities. All I want you to do is try your very best each and every lesson, smile and enjoy your time in the department, if you do, you cannot fail to do well in our new academy.
See you soon, Year 7!
Helpful Links
Key information
Trinity Academy St Edward's Prospectus
Take a look at our prospectus to read about all things TASE. Hear about our Trinity Multi Academy Trust, core values, our Broad and balanced curriculum and much more.
Term Dates
Take a look at our term dates and get a feel for what your year ahead will look like.
Latest News
Have you seen our news section? It's a great way to keep updated with all things TASE. From new team members to competitions for Year 6 pupils & much more.