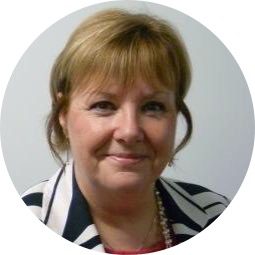 Governor | Chris Robinson
My name is Mrs Chris Robinson and I have a passion for education and school improvement, alongside a lifelong commitment to improving the life chances of young people. I am delighted to be a governor at this exciting new school for Barnsley, having forged a great commitment to the wonderful young people of Barnsley when serving as a Principal in a local Barnsley secondary school. I look forward to continuing this commitment as a governor at Trinity Academy St. Edwards and will work hard to ensure the Academy grows into an outstanding educational provision.
Having worked in education for over 40 years, and with 20 years as a senior leader in a wide variety of secondary schools, I offer significant experience as a former secondary headteacher and know what brings about high levels of success in schools, leading and delivering Ofsted ratings of Good and Outstanding. I offer the skills and experience of having worked as a Headteacher, Senior Leader, Advisor, Governor and Consultant, and I will use my particular experiences of governance spanning eight schools, including as a Chair of an IEB for a school in Special Measures, to support and challenge the leaders of Trinity Academy St. Edwards to provide the highest quality educational and life opportunities for the children in our care.
This is a very exciting time to be involved with Trinity Academy St. Edwards and as we look forward to future years, I know we will be proud of the school, the children, and the community we serve in delivering an outstanding provision for Barnsley.
Great to be part of team St. Edwards!
Many thanks,
Chris Robinson